Extension of Professor Amrita Danière's Appointment as Vice-Principal, Academic & Dean, University of Toronto Mississauga (PDAD&C #34)
From:
Cheryl Regehr, Vice-President & Provost
Ulli Krull, Vice-President & Principal, University of Toronto Mississauga
Date:
November 21, 2017
Re:
Extension of Professor Amrita Danière's Appointment as Vice-Principal, Academic & Dean, University of Toronto Mississauga (PDAD&C #34)
---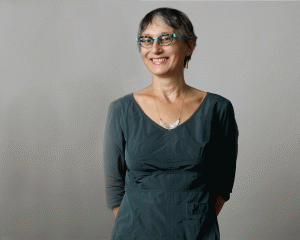 We are delighted to announce that the Agenda Committee of Academic Board has approved the extension of Professor Amrita Danière's appointment as Vice-Principal, Academic & Dean of the University of Toronto Mississauga to a full five-year term ending June 30, 2021.
Professor Danière has served as Vice-Principal, Academic & Dean at the University of Toronto Mississauga since July 1, 2016. In this role, she has led a major academic planning initiative at UTM. This process has been unparalleled in terms of the extent of consultation across the entire UTM community when compared with any previous planning initiative at the UTM campus. The response of Chairs, Directors, and other senior academic administrators, faculty, staff, and students has been very positive. The community is overwhelmingly supportive of Professor Danière's leadership in developing and launching the implementation of the academic plan.
Amrita Danière is a Professor in the Department of Geography and Planning at the University of Toronto, and a long-standing and well-respected member of the University community, with a distinguished record of excellence in academic administration, research, and teaching. Professor Danière holds degrees from Harvard University (Ph.D. 1990 and M.P.P. 1984) and Dartmouth College (A.B. 1981). Her research focuses on the development and implementation of policy and planning in urban areas. She co-directs the SSHRC and IDRC-funded International Partnership for Sustainable Societies, which supports a network of academic, governmental, and nongovernmental entities to collaborate on research related to building urban climate resilience in Southeast Asian cities. Professor Danière is a member of various professional associations, including being a Registered Professional Planner in Ontario, and a member of the Associated Collegiate Schools of Planning and the Canadian Association of Geographers.
Professor Danière also has a strong record of service to the University. She has served in several administrative roles, including Director of the Programme in Planning, Department of Geography; Chair, Department of Geography, UTM; Vice-Dean, Graduate, UTM; and Interim Vice-Principal, Academic & Dean, UTM. In 2013, she received the University of Toronto Green Ribbon Award.
Professor Danière is a champion of UTM and has the interdisciplinary background, institutional knowledge, and administrative experience required for this role. She has brought to the position of Vice-Principal, Academic & Dean a comprehensive understanding of the strengths and challenges for UTM and a progressive vision for the future.
Please join us in congratulating Professor Danière on the extension of her appointment.