Appointment of Professor Ulrich Krull as the Interim Vice-President, University of Toronto and Principal, University of Toronto Mississauga (PDAD&C #61)
From:
Meric Gertler, President
Cheryl Regehr, Vice-President & Provost
Date:
May 19, 2016
Re:
Appointment of Professor Ulrich Krull as the Interim Vice-President, University of Toronto and Principal, University of Toronto Mississauga (PDAD&C #61)
---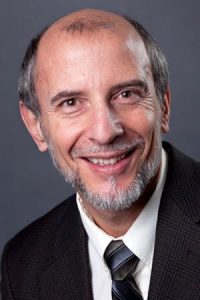 We are pleased to announce that the Governing Council has approved the appointment of Professor Ulrich Krull as the Interim Vice-President, University of Toronto and Principal, University of Toronto Mississauga for a one-year term effective September 1, 2016 to August 31, 2017 or until the appointment of a new Vice-President and Principal, whichever comes earlier.
Professor Krull is a distinguished researcher and teacher, and has a strong record of service and leadership at the University. In 2015, Professor Krull was appointed to the role of Acting Vice-President, University of Toronto and Principal, UTM for six months (July 1 – December 31) during Principal Saini's administrative leave. Prior to this, he served as Vice-Principal, Special Initiatives at UTM (2012-2016); Vice-Principal, Research (2003-2013); Vice-Dean, Graduate (2006-08); and Associate Dean of Sciences (1994-99).
In addition to demonstrating a commitment to University service, he is also an active member of the community, both locally and internationally. Professor Krull has held various leadership roles, including appointments as Chair of the Healthy City Stewardship Centre and Vice-Chair of Advantage Mississauga, and has served multiple times as a member of the Scientific Advisory Board of the Europtrode Conference series. Past awards and honours have included the Faculty Teaching Excellence Award at UTM, the Paul W. Fox Alumni Award at UTM, the University of Toronto Faculty Award, the Life Sciences Ontario Community Service Award, the inaugural Outstanding Contributor Award from the School of Continuing Studies, and the McBryde Medal and the Maxxam Lecture Award from the Canadian Society for Chemistry.
Professor Krull is recognized as one of the leading analytical chemists in Canada, and holds the AstraZeneca Chair in Biotechnology. His interests focus on bioanalytical research and the development of molecular diagnostics technology for biomedical and environmental applications. He received his PhD from the University of Toronto (1983), has over 200 refereed publications and eight patents, and has supported four start-up companies that have translated the research of his team into practical outcomes.
More information about the formal search for the Vice-President and Principal, UTM will be communicated at a later date. For now, please join us in welcoming Professor Krull to the Interim role, and thanking him for agreeing to serve during the transition period.