Appointment of Professor Amrita Daniere as the Vice-Principal, Academic & Dean, University of Toronto Mississauga (PDAD&C #43)
| | |
| --- | --- |
| From: | Cheryl Regehr, Vice-President & Provost |
| Date: | March 10, 2016 |
| Re: | Appointment of Professor Amrita Daniere as the Vice-Principal, Academic & Dean, University of Toronto Mississauga (PDAD&C #43) |
---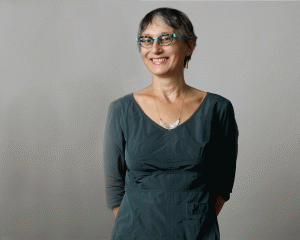 We are delighted to announce that the Agenda Committee of Academic Board has approved the appointment of Professor Amrita Daniere as the Vice-Principal, Academic & Dean of the University of Toronto Mississauga (UTM) for a two-year term, beginning July 1, 2016 and ending June 30, 2018.
Amrita Daniere is currently a Professor in the Department of Geography and Planning at the University of Toronto. She is a long-standing and well-respected member of the University community, with a distinguished record of excellence in academic administration, research, and teaching.
Professor Daniere has a lengthy history of service to the University. She has served in several administrative roles, including Director of the Programme in Planning, Department of Geography (2002-05); Chair, Department of Geography, UTM (2006-10); Graduate Chair, Department of Geography & Programme in Planning (2007-09); and Vice-Dean, Graduate, UTM (2009-14). She is the recipient of the University of Toronto Green Ribbon Award (2013), a seven-time recipient of the University of Toronto Mississauga Dean's Merit Award, and a five-time recipient of the Faculty of Arts & Science Dean's Excellence Award.
Since joining U of T in 1995, she has been a Visiting Associate Professor, Department of Geography, Middlebury College, Vermont 1999-2000; and a Visiting Scholar, Department of Urban Studies and Planning, Massachusetts Institute of Technology in 2005-06. She is affiliated with the Asian Institute at the Munk School of Global Affairs and, in the past, was cross-appointed to the Cities Centre (previously the Centre for Urban and Community Studies), University of Toronto. Professor Daniere is a member of various professional associations, including being a Registered Professional Planner in Ontario, a member of the Canadian Institute of Planners, and a member of the Canadian Association of Geographers.
Professor Daniere holds degrees from Harvard University (Ph.D. 1990 and M.P.P. 1984) and Dartmouth College (A.B. 1981). Professor Daniere's research focuses on the development and implementation of policy and planning in urban areas. She is currently co-director of a $2.5 million International Partnership for Sustainable Societies (IPaSS) grant funded by SSHRC and IDRC (2014-19) which supports a network of academic, governmental, and nongovernmental entities to collaborate on research related to building urban climate resilience in Southeast Asian cities.
Professor Daniere is a champion of UTM who has the interdisciplinary background, institutional knowledge, and administrative experience required in this role. She brings to the position of Vice-Principal, Academic & Dean a comprehensive understanding of the strengths and challenges for UTM and a progressive vision for the future.
On behalf of the University, we would like to thank Professor Kelly Hannah-Moffat for stepping into the role of Interim Vice-Principal, Academic & Dean, UTM. She has done, and continues to do, a fantastic job during this period of leadership transition.
Please join us in congratulating Professor Daniere on her appointment.